The Marketing Snapshot
Our proprietary Marketing Snapshot provides insights on how to develop your strategic marketing. We deliver a customized strategic approach based on your input and our research to achieve your corporate goals. Recommendations will focus on how to target your marketing efforts, and the best marketing initiatives within your budget to achieve desired results. It's quick, easy and sheds light on how to direct your marketing.
Find out how a Marketing Snapshot can set you in the right direction.
I did the marketing snapshot with Ratio Marketing and I couldn't be happier. Their commitment to pursuing the right strategy was appreciated. The report I received gave me the tools for planning my next year and beyond. I would not hesitate to recommend this to anyone needing marketing direction for their company no matter what size.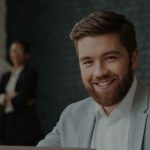 Digital Marketing Strategic Planning
A well-developed strategy is one of your company's most valuable assets. So many business owners don't realize how to build a strategy that actually achieves specific corporate goals. At Ratio Marketing, we have an established process that's proven to get results. Our proprietary measurement system gives you the controls over digital marketing initiatives that work to drive traffic and convert leads. Plus, we understand how an omni-channel approach can be used to ramp up a business' sales.
I have been working with Ratio Marketing for the past year. I would highly recommend their services. They have gone above and beyond their initial contract with me. They have helped me get a basic understanding of how marketing works and taught me how to do my own marketing so I can be in control. They are always emailing me with new and interesting articles that will help me with my marketing endeavors. If you are a small business and need help with your marketing, you should call Ratio Marketing. You won't be disappointed.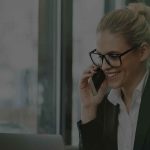 Research Reports
In traditional marketing, research has typically included surveys, focus groups and one-to-one interviews. But in this digital age a new opportunity for testing marketing concepts has opened up online. We seek to analyze research results to determine what works best in order to make sound marketing decisions to grow your business. The intention is to determine how to get the most out of your digital marketing spend across your marketing initiatives by leveraging evidence gained through first-hand marketing research.
Types of research projects we've conducted:
A/B testing paid media including Google search, display and retargeting ads
Online surveys to gain knowledge about customer preferences for products and services
Collection of data to understand market entry and expansion
We have our own app that determines the optimal price point based on your ideal customer preferences.
Digital Marketing Training
Topics we cover include:
Building a Digital Marketing Framework for Measurable Success
How to implement on-going SEO
Comparing SEO with SEM to achieve goals
Direct Marketing and the GDPR
Using Google Analytics 4
How to write a blog for business
Content marketing strategies
We offer in-house training programs customized for your specific marketing needs.
Services