Toni Guffei, Author & Speaker
Digital Marketing Strategies
Many businesses today know they need digital marketing, but they aren't sure how to get started or if it's actually working.

To effectively manage digital marketing, it's important to understand what a business wants to achieve, how to attract and convert buyers, and what needs to be measured to assess a strategy.
Speaker Topics
Demystifying Search Engine Optimization 
Designing Paid Media Campaigns for Start Ups
Defining SEO and SEM for Your Business
How to Write a Blog and Why Do It
Branding Basics or Small Businesses 
Social Media Strategies
Digital Marketing Strategies to Grow a Business
How to Get the Best ROI for Digital Marketing
Using Analytics to Make Marketing Decisions
What Others Have Said
"Toni is clearly an expert in her field while also clearly communicating to those who are not. I would highly recommend Toni to anyone looking for an excellent marketing strategist to work with in order to receive great ROI and grow their business!"
"Toni has been my inspiring guru for traditional & digital marketing. She has awesome teaching style & I learned a lot from her. She is the best in the marketing"
Want more info? Click here to connect.
Speaker Bio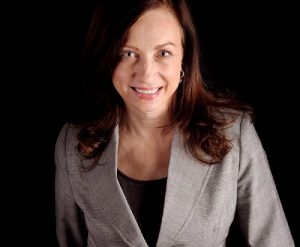 Toni Guffei, is the founder of Ratio Marketing Inc. a consulting firm that provides 360 marketing solutions to growing and changing companies.
Ratio Marketing was established in 2004 and has since served hundreds of clients with their market assessments, competitive analyses and tactical strategic planning for their marketing initiatives. Her hands-on expertise in digital marketing has be a valued contribution to developing digital marketing strategies for small and large businesses.
She has been an adjunct professor teaching Marketing, Branding and Entrepreneurship at the post-secondary level for 10 years and currently teaches digital marketing courses at the University of Calgary.
Her depth of knowledge has contributed to the development of courses including Search Engine Optimization (SEO), Digital Paid Media (SEM), Digital Marketing Analytics, Social Media & Content Distribution, Website Management and Email Marketing.

For more information and client testimonials, click here to see Toni's LinkedIn Profile.
Published Author
In 2021, Kendall Hunt published Toni's book entitled: Digital Marketing Strategies. It provides business owners and marketing managers insights on how to strategize their digital marketing and measure it to get the best ROI.
"Digital Marketing Strategies by Toni Guffei is a great tool not only for students but practicing marketers, as well. Using uncluttered language and a straightforward, relatable style, the author introduces the basics of digital marketing and how it can be combined with traditional marketing for maximum effect. The book includes practical advice on how to craft the most effective digital strategies and supporting tactics for the unique objectives every marketer will encounter. Using clear frameworks which can be applied to real-world challenges, it's a durable handbook for any marketing professional." – Joe Tradii from Southern New Hampshire University
Watch below. Toni discusses a module from her online course based on this book.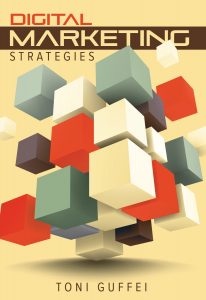 Speaker Toni Guffei